Revlon GWP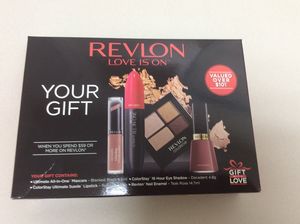 Revlon Gift with Purchase;
This years gift with purchase is valued at over $100 . It includes a 4 colour eye shadow , full size nail eneamel, full size ultra-all-in-one mascara and full size lipstick.
This is free when up buy over $65 worth of Revlon products.
Numbers of these GWP's are limited , so rush into store to grab yours today .