Flu Season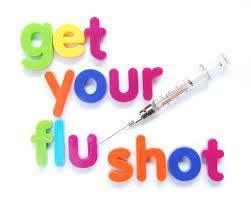 Flu season is upon us...we are offering flu vaccinations in store (no appointment needed) , or we can come to work places (conditions apply).WE ARE OFFERING THE 4 STRAIN FLU VACCINE , THIS HAS AN ADDITIONAL STRAIN THAN THE FUNDED VACCINE , FOR BETTER PROTECTION.
We also offer the Shingles vaccine ...(for 50 years old and over).
Who wants to get Shingles when you can get vaccinated to help prevent it ? Come into store and talk to us about these vaccines. Keep fit and healthy this with just a small vaccination
What are the seasonal strains for 2016?
This year's seasonal influenza vaccine will offer protection against the following strains:
•A/California/7/2009 (H1N1)-like virus
•A/Hong Kong/4801/2014 (H3N2)-like virus
•B/Brisbane/60/2008-like virus

.B/Phuket/3073/2013-like-virus
Can you get influenza from the Flu Vaccination
No. The vaccines have been made from influenza virus that has been concentrated, inactivated, then broken apart. Vaccination cannot cause influenza as the vaccine does not contain any live viruses.
Sometimes vaccination is accused of causing the influenza. There are two possible reasons for this. Firstly when vaccinated, the body responds to the vaccine by producing an immune response. This can include systemic symptoms such as fever, malaise and muscle aches which may mistakenly be assumed to be early signs of influenza. Secondly other respiratory viruses circulate during the winter months and influenza vaccines do not protect against these.
Most of these viruses cause milder infections (e.g. the common cold) and do not pose the same threat, particularly to those at higher risk. However certain other infections may on occasion produce influenza-like symptoms and quite severe illness which can lead to the suggestion that the vaccine is ineffective. They should not be confused with influenza.
Make sure you are Flu Free this winter and come in store for your vaccination.