Kapiti Kitchen Fruit Syrup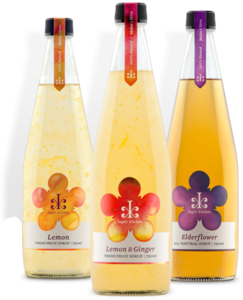 Kapiti Kitchen Fruit Syrup
Serve a Taste of Nature:
WE now are stocking a range of these gorgeous fruit syrups...low in sugar. They are lovely added to water but for a special treat add to sparkling water...a lovely refreshing drink.
Kapiti Kitchen make fruit syrups from fresh New Zealand ingredients. Hand-made with love in small batches, Kapiti Kitchen preserve the characteristic textures and tastes of each unique combination. Low in sugar and high in quality, each flavour is harmoniously balanced, honest and a true taste of nature.
Lovely flavours..including elderflower and lime,lemon and bitters.
We are having tastings at the moment so come in and try this delicious , refreshing drink