Stoptober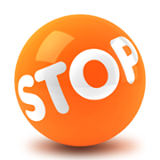 What is Stoptober?
Stoptober is a social movement of people giving quitting a go for 31-days! Just like Dry July or Junk Free June, everyone sets a goal to go a month without cigarettes. Quitting smoking for a month is always easier in groups, so get your friends and family together and give it a go this October! See how much better you feel after a month without cigarettes!
Why do you want to start?
Getting fit? Having more money in your pocket? Being healthy for your family?
Take the free 31-day challenge and stop smoking for October!
Your decision to stop could be the start of something great.
Best of all, you could be in to win awesome prizes for you and your crew!
Winton Pharmacy has your starter packs available for you